Uncategorized
·
APR 30, 2020
ARKLAM, HYGIENIC AND SAFE COUNTERTOPS THANKS TO ANTI-FUNGAL AND ANTI-BACTERIAL PROPERTIES
These days of confinement due to the COVID-19 pandemic are making us rethink many things, including the importance of maintaining good cleanliness in our homes to restrain germs and to have optimal conditions, not only in terms of cleanliness, but also in terms of safety.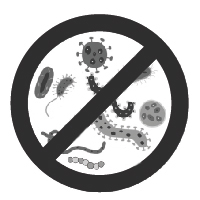 Arklam and its sintered stone material are the perfect choice for kitchen countertops. And even more so now, when cleaning routines are more frequent and with somewhat more aggressive products to ensure the elimination of germs. Thanks to the technical characteristics of Arklam products, we can clean our kitchen countertops with almost any product without damaging their finish and aesthetics. Disinfect Arklam surfaces, for example, with a diluted mixture of water and bleach (1 teaspoon of bleach, about 4.5 ml, for every 3 litres of water), becomes a recommended and practical option that we can carry out in our daily lives.
Arklam possesses unchangeable features, which mean that daily use and cleaning have no effect on the material.
It has been proved that porous materials are larger sources of bacterial growth than non-porous materials. Arklam's sintered mass is a compact, non-porous material, especially recommended for kitchen worktops or spaces where hygiene is particularly required.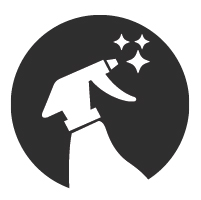 As Arklam is an impenetrable material, even the most difficult stains can be easily removed. Not just oil, wine, sauces or coffee, but also acidic substances such as lemon, vinegar or detergent residues can be removed easily. The environmental impact is reduced as the amount of chemicals that must be used for cleaning is limited.

Arklam is available in two thicknesses, 12 and 20 mm, and in 1600×3200 mm format. In addition, there is a wide variety of models so that you can design the kitchen of your dreams. Take advantage of these days of confinement and start creating your next project!
And the most important thing: stay at home, take advantage of this situation and enjoy loved ones. #StayHomeStayArklam
To help you with the cleaning and disinfection of your countertop, here you can download a Cleaning and Care Guide to keep your countertops looking like the first day.