Uncategorized
·
MAY 27, 2022
Biophilic style. A bundle of nature
Sit down. Stop for a moment. Breathe. Close your eyes. Now, what do you imagine?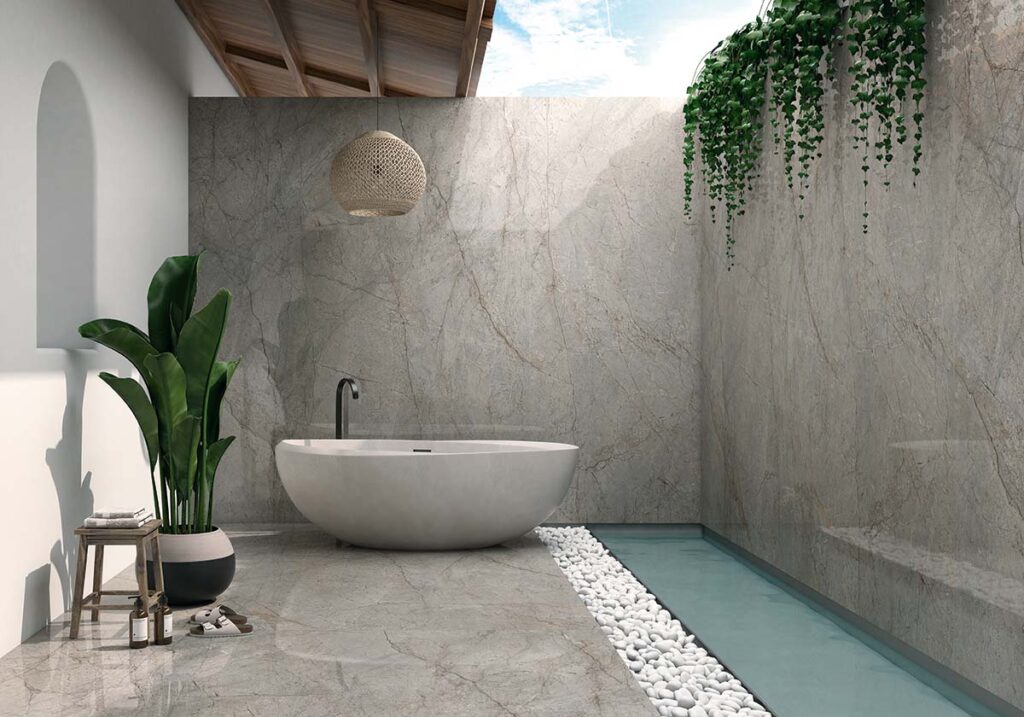 That's right! When we try to relax and leave our hectic lives behind, we always imagine we are in a forest or on a beach. That's what makes us feel good.
What is biophilic style?
Human beings have an unbreakable connection with nature even if sometimes stress makes us forget about it.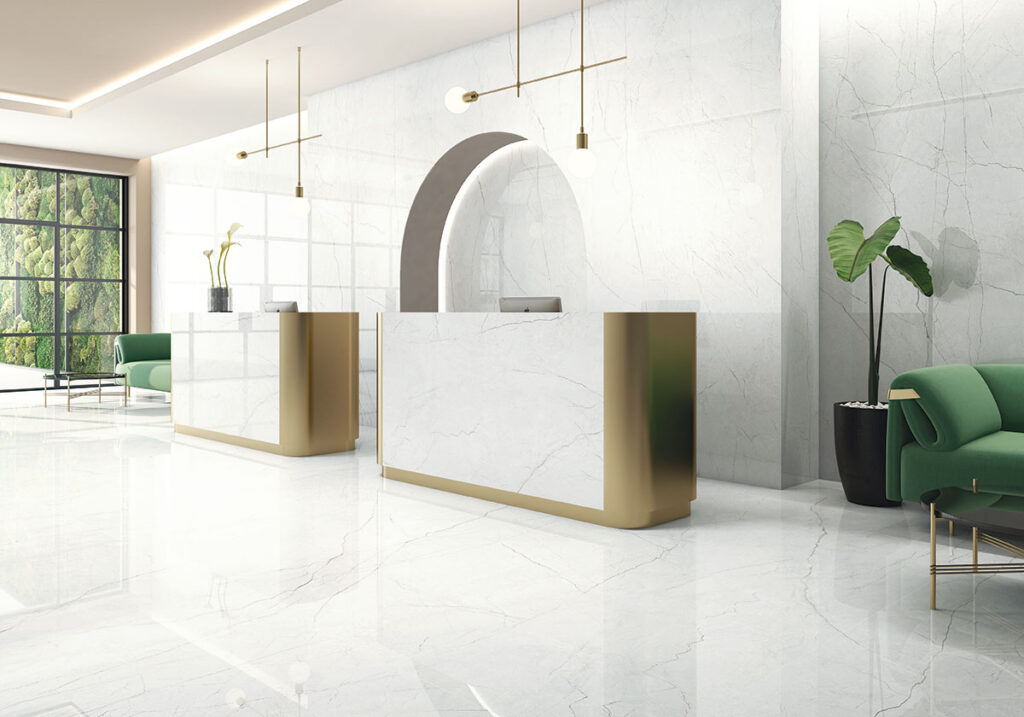 This is the idea behind biophilic design, an architectural trend that seeks to re-establish the links between nature and mankind. This has become a style that attempts to get away from it all and look for comfort in every nook and cranny. Biophilic design is not just about placing a plant in a corner or a wooden table. No. It is much more than that. It is about creating comfortable atmospheres, introducing the right elements to turn a traditional room into a space that gives us both physical and emotional well-being.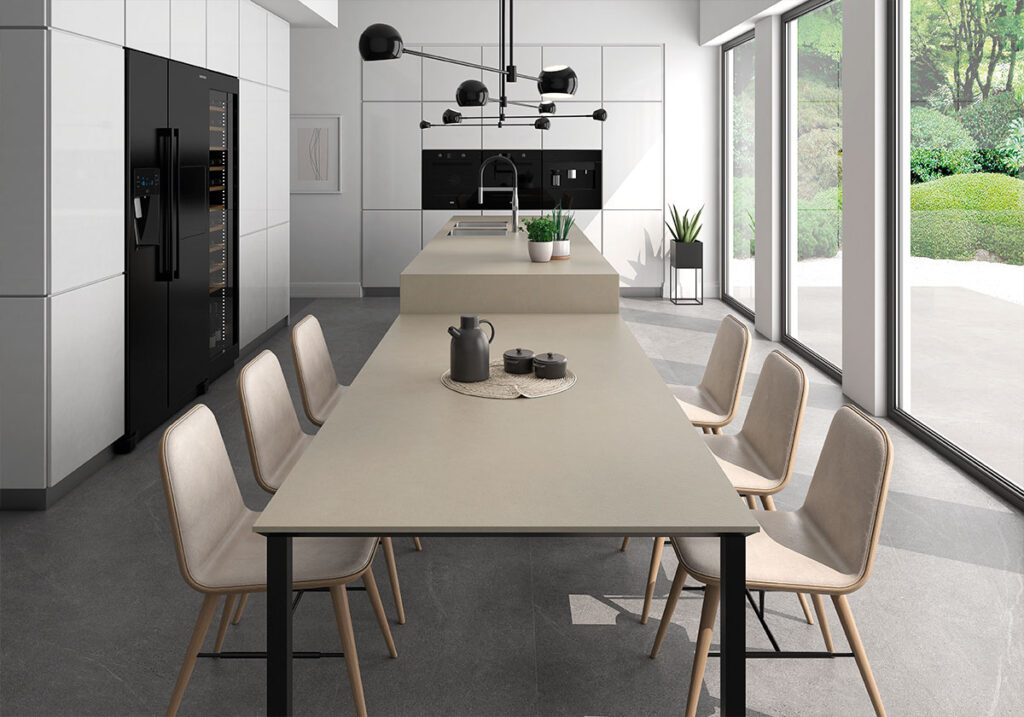 Biophilic and natural corners
We have internalised the concept of nature with the outdoors. We believe that to escape from the world we have to go to the mountains to breathe fresh air or to the beach to enjoy the sound of the waves, but sometimes small actions do their bit to make us feel connected to nature in a special way. When it comes to interior design, it's not just about matching colours, the best countertop or the ideal furnishings, it's about paying attention to the little details such as the nuances of colour and decoration.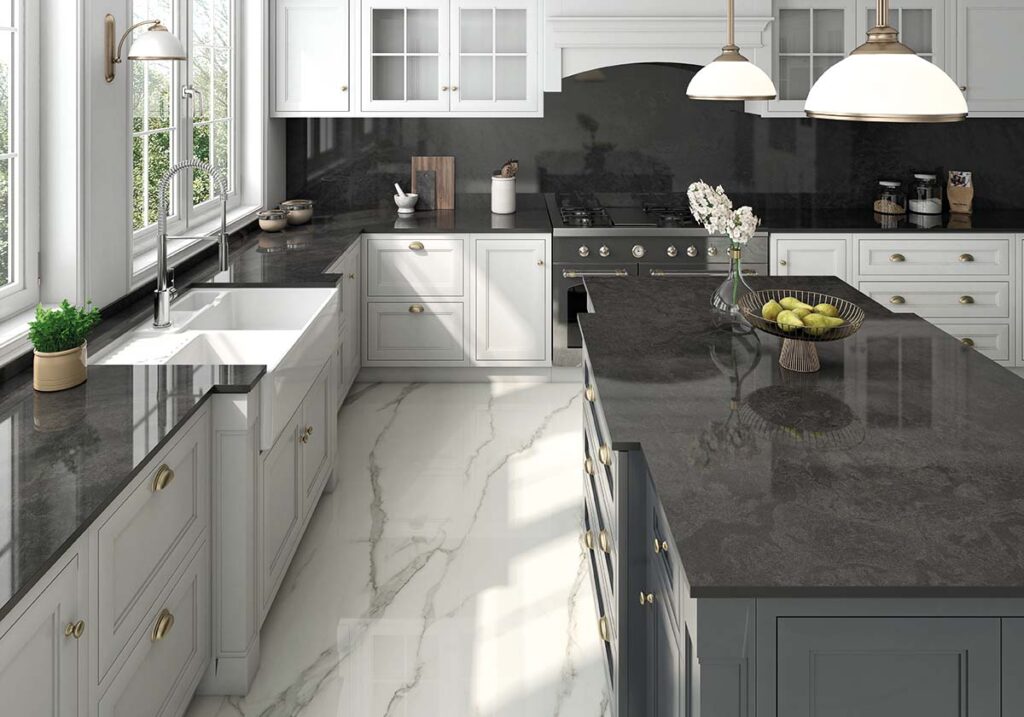 Lighting in the form of rays of natural light that charge our batteries on a daily basis, must be added to this formula. This set of biophilic elements enhances our creativity and allows us to relax and think more deeply.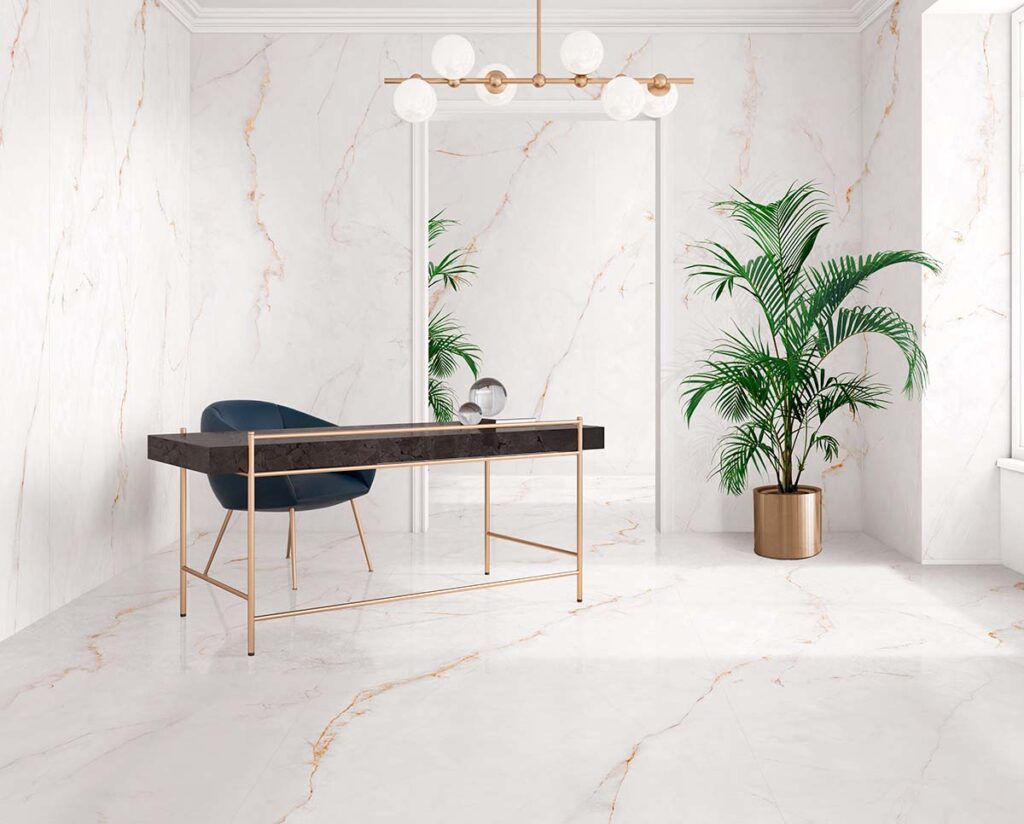 Biophilic bathrooms
Another of the most neglected rooms when it comes to decorative elements, but the ones that transmit the most things to us are the bathrooms. Normally we always try to decorate this room in a neutral way, but by chance we associate natural elements with bathrooms. Usually, bathrooms are a place to relax, where we try to forget the unrestrained life we lead and take a moment for ourselves: a bubble bath, ambient music in the background… It is the ideal place to escape from a hectic and angry world.
Soft colours, green tones, a plant or a fragrance that transports us to an island paradise. All these elements make us perceive the biophilic style and connect, in some way, with the longed-for nature that transmits so much tranquillity.
Therefore, what we have to be clear about is that design does not only affect the product, but design is what determines the future.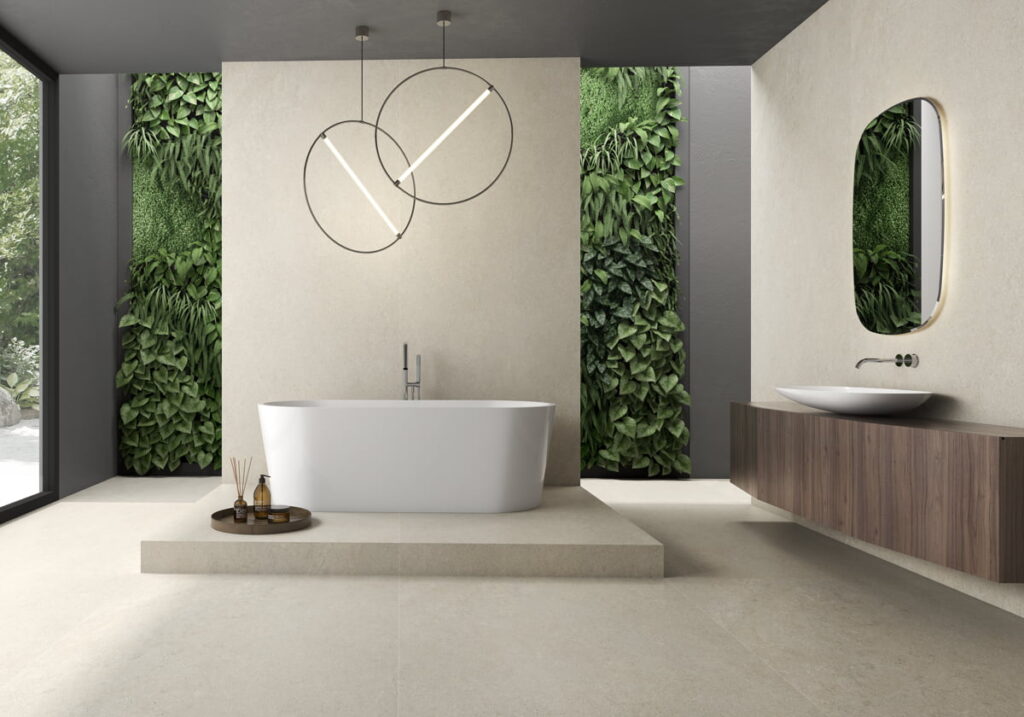 Nature alive
And what better way to represent nature than by using the elements of nature itself. Flowers and plants are the star elements of interior decoration, bringing a wide range of colours to rooms. Another of the elements that have become very fashionable in recent years are vertical gardens, which provide a very authentic and desired aesthetic. It's worth noting that vertical gardens serve as an acoustic insulator and, in addition, they constantly renew the air, leaving us with a feeling of peace and harmony.