Coverings 2022: the new large format slabs will arrive in the USA
Arklam repeats its presentation at the North American fair to bring the latest series of large format sintered stone to strategic professionals.
Innovative designs, exquisite and precisely created to meet the needs of any project, will be exhibited at Stand C9716 at the Las Vegas Convention Center, Nevada.
Despite the difficulties faced by the sector in these first months of the year, Arklam returns to Coverings 2022 to continue showing its latest innovations and designs in large format sintered stone. Arklam thus reaffirms its clear interest in the North American market, one of the most strategic and important for the brand and one whose growth potential is becoming more significant.
Upon arrival at the Coverings stand, professionals and attendees will be able to glimpse the presence of the large format slabs. They will be especially present in the facade space, where a compilation of the latest series presented will be shown for viewing, exploring and touching. These collections include the recently launched Bateig Blue and Bateig Verona, inspired by the Alicante stone of the same name; the gray crystallized Rosa Persia stone, both in matte and gloss versions; and the Calacatta Gold, Syrac and Lilac marbles, whose purple and bluish veins translate to Pantone's Color of the Year: Very Peri.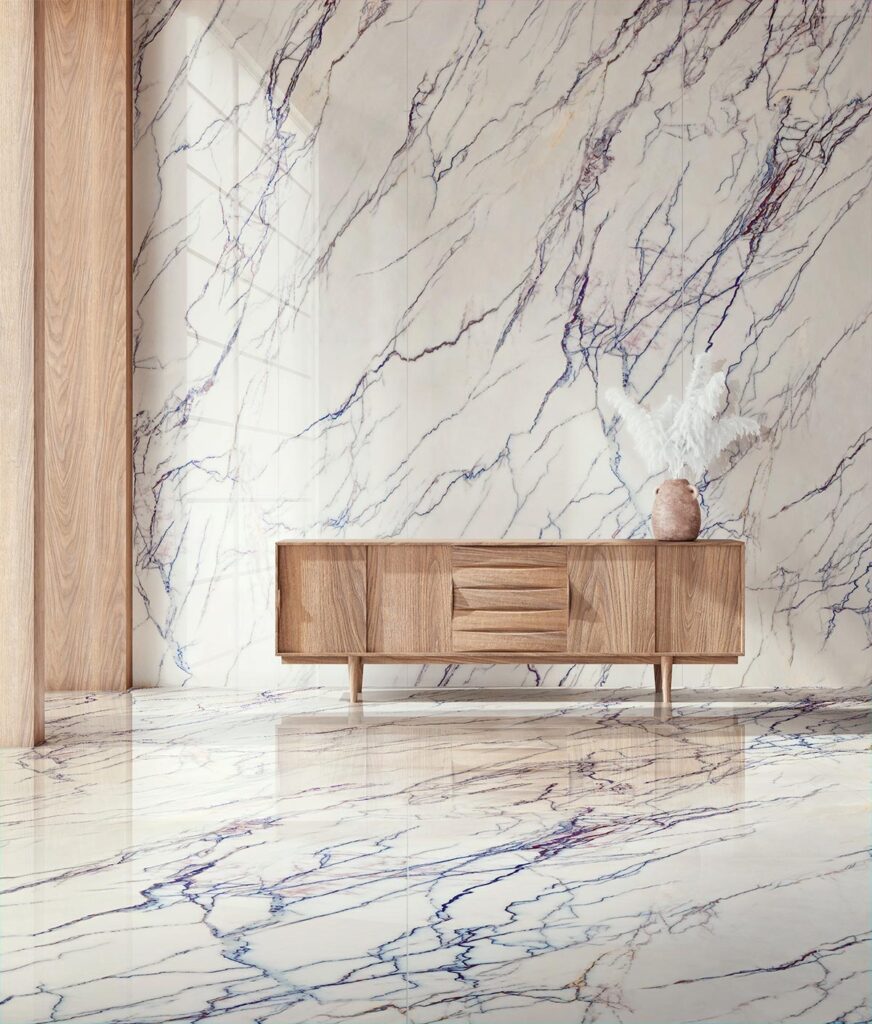 Other bestsellers of the brand will also be present at this launch, such Estatuario, Atlantis and Atlantis Gold or the Calacatta Green and Paonazzo, among others, which will once again show the general public their unique graphics and color compositions created with special inks.
A new generation of products that support eco-design
In addition to new and established collections, Arklam will talk at Coverings about the work they are working on this year. A product plan that will be unveiled in the coming months and that will reveal more than ever the firm's interest in saving resources, minimizing emissions and committing to the circular economy. As part of the awareness campaign #REBuilding the future, Arklam will show architects, designers and the marble industry the path towards eco-design for a better future. This firm commitment to sustainability is implicit and will continue to be so in the new Arklam collections in 3, 6, 12 and 20mm thicknesses for flooring, wall tiles, furniture, facades and kitchen countertops, which will undoubtedly be characterized by graphics and effects very similar to natural raw materials. Because the most important thing is to take care of the nature that inspires them.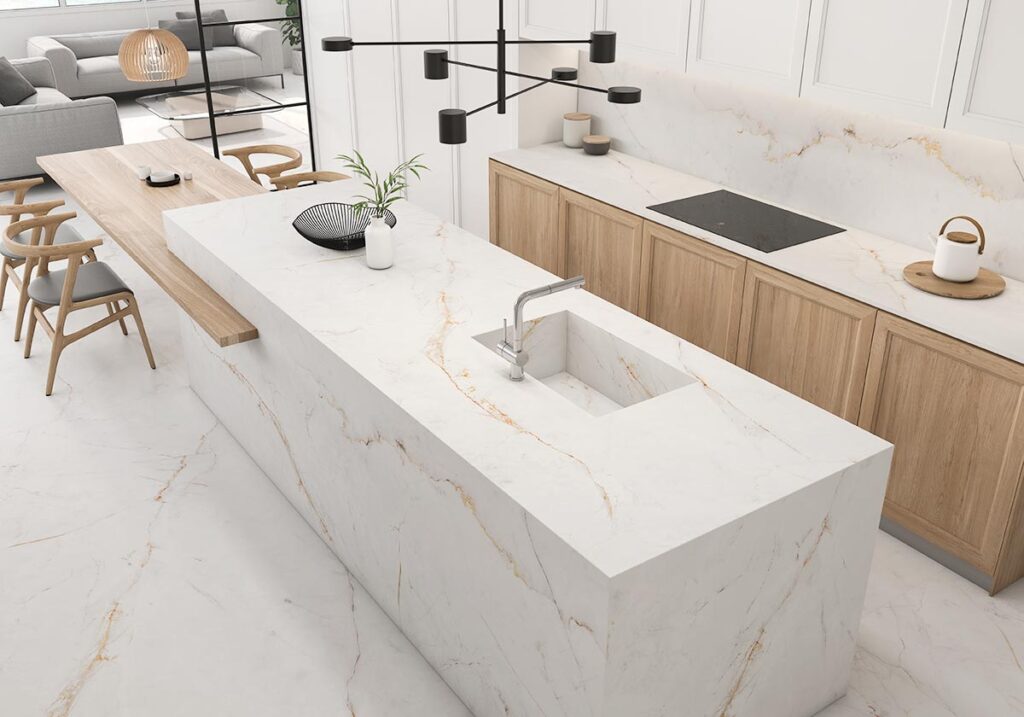 ➻ If you wish, you can visit the Arklam Stand at the Las Vegas Convention Center from April 5 to 8: Stand C9718.
Download your free ticket here.